Windpower Monthly: JUNE 2018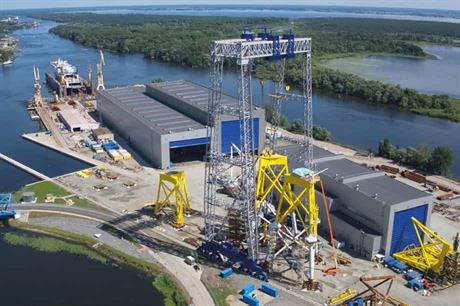 POLAND: With costs coming down, a pre-existing supply chain and other sites being developed nearby, Poland is well placed to develop and build a large-scale offshore market.
FRANCE: Encouraged by the success of Hywind Scotland, the floating offshore wind sector is aiming to make policymakers take note and move on to build utility-scale projects. But supply-chain challenges need addressing for serial production to become viable
WORLDWIDE: The latest fossil-fuel player to move into renewables is the owner of one of the world's largest crane vessels, capable of lifting 14,000 tonnes. As offshore wind turbines grow bigger and move into deeper water, could Saipem's oil and gas background give it an advantage over established players?
NETHERLANDS: Airborne wind energy systems (AWES) are seeing growing wind industry interest, but it remains an emerging technology set against conventional wind power's track record, production volumes and readiness for market.
ReaD the issue
UNITED STATES: Using blockchain technology to finance projects will allow members of the public to invest, and power to be sold directly to the grid, say Datawatt's founders.
BELGIUM: The head of the lobbying group for the Belgian offshore wind industry has criticised government plans for a second offshore zone, claiming it would be too crowded.
INDIA: With current installations at 37GW, India's targets of 60GW by 2022 is starting to look more achievable. The industry is hoping to see the market reaching 8-10GW annually in the next couple of years.
The fact that France's first operating offshore wind turbine is a floater perhaps tells us more about the lack of progress in the country's fixed-bottom foundation sector than the speed of development in floating platforms.
One of the most common challenges faced by wind-farm portfolio owners in today's market is that of asset diversity. Diversity takes many forms within a portfolio -- asset age, wind-farm size, turbine technology, IT systems, service provision model, wind climate and location among them.
WORLDWIDE: Hard facts have no effect on UK policy; where to go when you've got to go; plus AWEA 2018 figures and facts.