The deal is for 80 M5000 5MW wind turbines, which will be installed between 2016 and 2017. The project is located 45 kilometres off the German coast.

It is the first such deal between the two company's since they linked up for France's 3GW offshore tender. The Areva-Iberdrola consortium was selected to for the 500MW Saint-Brieuc offshore concession in northern France.

Wikinger originally had planning permission to for floating turbine platforms when Iberdrola acquired the project from German developer Ventotec in March 2010.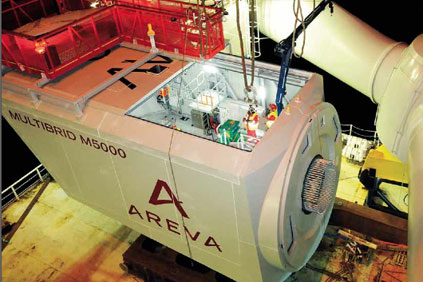 Late last year, Areva created a new version of its M5000 turbine.
The new turbine features a 135-metre rotor, an expansion of 19-metres on the previous version. Areva also said the turbine's nacelle had been revamped to be lighter and easier to access.
Areva claims the M5000-135 increases the swept area by 35% on the M5000-116, improving its performance in low-wind sites.