Designed for offshore
WORLDWIDE: Most of the current installed offshore turbines are in the 2-5MW range, three-bladed, pitch-controlled variable speed with upwind rotor orientation, with gearbox. Generators are usually induction or doubly-fed induction. Permanent-magnet generators feature only in a small number, through the Areva Multibrid M5000 turbine. Direct-drive PMG turbines are in very small numbers, mainly Goldwind and the one-off STX 2MW turbine.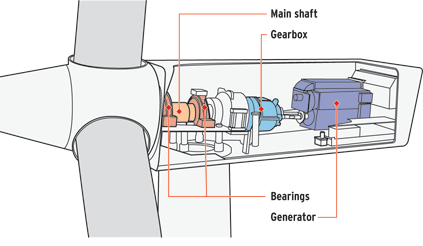 Need to activate your subscription?
Already a subscriber
Company Domain Access