France's 3GW offshore tender - the stories
In February this year, French president Nicolas Sarkozy announced a tender for 3GW of projects on the country's northern coast. Submissions need to be in by November with the winners to be announced in Q1 next year. Windpower Monthly documents the stories and the consortia bidding for the projects.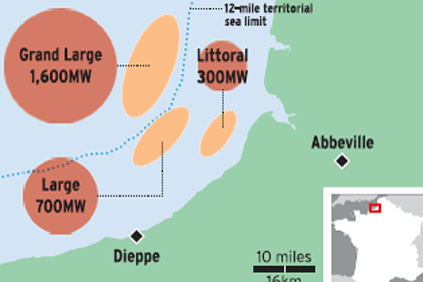 Have you registered with us yet?
Register now to enjoy more articles
and free email bulletins.
Sign up now
Already registered?
Sign in
Leading business intelligence for the wind community.
In-depth news, analysis, market insight and trends.
Join today and get your first 30 days free
Sign up now