Windpower Monthly: March 2017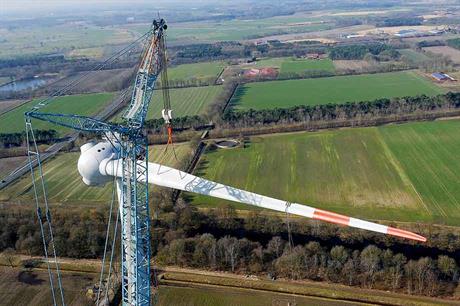 GERMANY: As Enercon ramps up series production of its new 4MW-plus EP4 platform, Eize de Vries watches blade installation work and tours two of the firm's blade factories and R&D centre
SOUTH AFRICA: Political turmoil and the state utility's heel-dragging on renewables development are stifling wind-power growth in one of the world's most promising markets. But the president's promise to force Eskom into action has raised hope of breaking the deadlock.
WORLDWIDE: Emerging markets face the risk of under-performance due to inadequate measurement campaigns and large-scale deviations in the wind resource, the industry warns.
EUROPE: Established in 2010, Quercus Investment Partners is rapidly closing in on a place as one of Europe's top three renewable infrastructure funds.
The wind industry is on the cusp of a major shift in direction and focus. Installing turbines in likely places and getting their power on to the grid any old how is simply not going to cut it in the future, certainly not in developed markets.
Any discussion with those involved in the management of operational onshore wind assets soon makes clear that the market continues to evolve apace.
WORLDWIDE: No rise in global CO2 energy emissions; wind is a cash crop, O&M figures and facts; plus Gina McCarthy, former US Environmental Protection Agency administrator on wholesale cuts in the agency's budget