Windpower Monthly: March 2017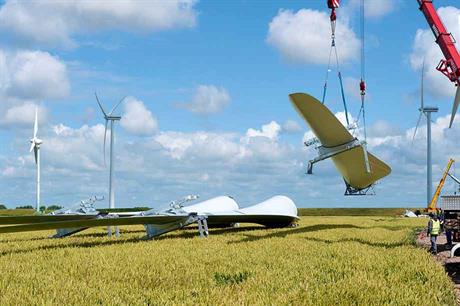 EUROPE: Once seen as a substantial sector for growth, the increasing shift towards competitive tendering and a lack of political goodwill is forcing repowering projects to compete against new build for fewer available contracts across Europe.
2 comments
WORLDWIDE: Wind power's record growth in 2015 proved a predictably hard act to follow, but 2016 was the industry's second best year in terms of new installations worldwide. Windpower Monthly drills down on the numbers to highlight the countries and regions where wind is winning
UK: Declared the UK city of culture for 2017, Hull in eastern England kicked-off celebrations with the installation of a 75-metre, locally built Siemens rotor blade in the city centre.
Could the "Trump effect" on the global economy pose a greater threat to wind power's prospects than his denial of climate change science?
Clarification by the US government of tax credits for partial repowering in 2016 has inspired many in the wind industry to take a closer look at repowering options for their projects.
WORLDWIDE: Investors shun UK nuclear power; scaling challenge for flexible blades; indigenous art at Australian wind farm; plus US figures and facts.