Windpower Monthly: September 2017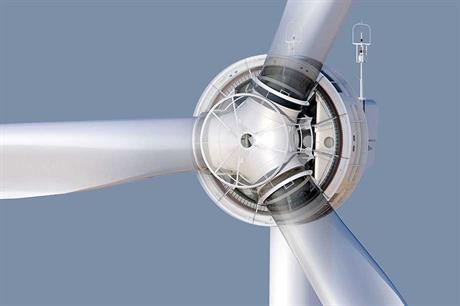 GERMANY: The move towards competitive auctions for wind-power development is driving rapid progress in turbine design. Germany's leading onshore supplier Enercon is responding to the changing market conditions with a radical new design.
2 comments
WORLDWIDE: Recent cyber attacks have shown the vulnerability of power systems and the dangers of not keeping IT systems secure and up to date. How can operators defend their assets from hackers?
UK: Managing the charging of electric cars as a flexible load will reduce stress on the electricity grid and could encourage more investment in renewable energy generation.
FRANCE: Findings from a study about mortality rates at French wind farms have raised important points, but the industry is calling for further discussion and investigation.
TURKEY: A consortium composed of Siemens Gamesa Renewable Energy (SGRE) and Turkish firms elbowed-out seven other groups in the country's first Yeka tender with an aggressive bid of $0.0348/kWh.
PORTUGAL: EDP's plans to merge with EDP Renovaveis (EDPR) and delist its renewables offshoot from the Lisbon stock market will be put on hold after shareholders largely ignored the company's €6.75 effective offer for the 22.47% of EDPR's shareholding outside its control.
INDIA: After India's largest thermal-power generator, NTPC, made its first investment in wind power, two other large coal power companies are investing in renewables to supplement/substitute coal.
The move towards competitive tendering through auction systems is still a relatively new development in the wind industry. But it is already having significant impacts, though sometimes in ways and directions that were not anticipated.
The energy transition is gathering pace. Until 15 years ago, investments were mainly in large assets designed to last 40 years or more. Prolific deployment in recent years of decentralised generation technologies has resulted in a diverse mix of installations, owned and operated by a range of stakeholders.
WORLDWIDE: Get on your bike to spread the word; the Zephyr hits ten; India figures and facts; plus remembering Tony de Brum.