Windpower Monthly: October 2016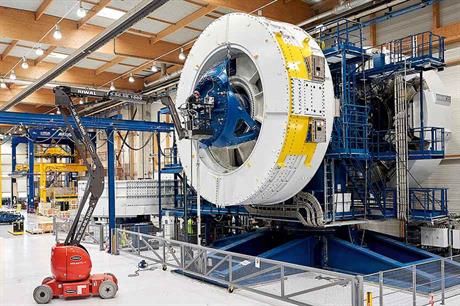 WORLDWIDE: International reach and staying power are among the new criteria by which Navigant Research has rated the wind industry's leading original equipment manufacturers.
CHINA: With a parent company that has been doing business in the country for 30 years, buying a stake in a small Chinese developer marks only the start of EDF Energie Nouvelles' expanding market drive and its ultimate ambition in China may not be confined to land.
CHILE: As growing interest in electric cars and energy-storage drives up global demand for lithium, companies with concessions to exploit Chile's vast resources could find themselves in an enviable position if the government loosens restrictions.
1 comment
GERMANY: A publicly funded research project looks at automation, materials and design to make blade manufacture cheaper, quicker and less labour intensive.
Repowering is an issue that is only going to grow for the global wind-power industry. Over the next few years, the number of turbines reaching the end of their working lives will increase markedly, mirroring the sector's rapid growth in the early 2000s.
Although the first offshore wind turbine was installed more than 25 years ago, the onshore industry has continued to grow and dominate. In Europe last year, onshore wind still accounted for 75% of new wind-power capacity installed.
WORLDWIDE: Green boat plans round-the-world trip; float watch live; fossil-fuel fact and figures; plus Fatih Birol on the shift towards cleaner energy.