Windpower Monthly: AUGUST 2016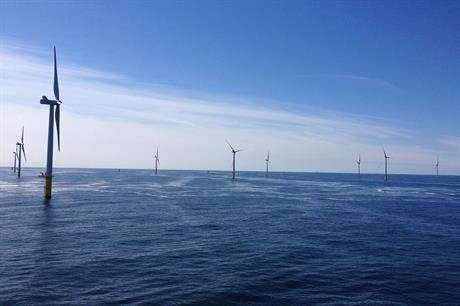 NETHERLANDS: Dong Energy has placed a winning bid of €72.70/MWh to build the 700MW Borssele I and II offshore wind projects in the Netherlands following a competitive tender.
UK: From designing vertical-axis-turbines to developing wind farms and shaping policy, industry veteran and outgoing RES chief Ian Mays has seen many changes in the wind industry.
WORLDWIDE: Knowing what to do in an emergency - and working to prevent it from happening in the first place - is a legal requirement for offshore wind staff and could save lives.
FRANCE: France claims to have learned from the first two offshore tender rounds and has changed the system for the next one.
UNITED STATES: A well-proven, competitively priced turbine and a strategic service agreement gave Vestas the edge over its rivals to win a 2GW deal with MidAmerican.
CANADA: Canada can reliably and cost-effectively get more than one third of its electricity from wind energy, according to a new integration study.
EGYPT: Concern is growing among developers and investors over how Egypt is handling its first feed-in tariff (FIT) tender, with questions raised over the government's motives.
WORLDWIDE: Jatin Sharma of insurance underwriters GCube gave a fascinating presentation at last year's RenewableUK offshore wind conference.
EUROPE: The consequences of the UK's decision to vote to leave the European Union has sent a cold front across the political, economic and business worlds.
WORLDWIDE: Mickey Mouse rules in Germany; flights of fancy; ancillary facts and figures; and JP Morgan comments on the UK's EU referendum result.