Windpower Monthly: JUly 2017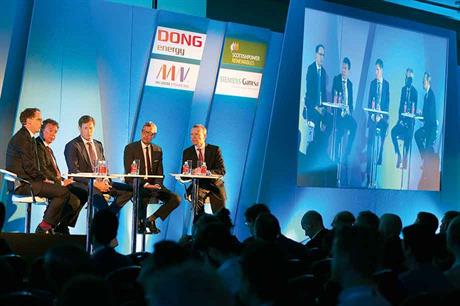 UK: Confidence was high in London for Europe's biggest offshore event the year. Political opposition is fading as fast as costs are falling, and the industry is looking forward to sustained growth.
GERMANY: Senvion is adapting its 3MW platform for offshore deployment in the Mediterranean, and is likely to develop an 11-12MW range turbine with a rotor diameter close to 200 metres.
DENMARK: The world's leading offshore developer and a Danish recycling company have found a novel way to divert decommissioned turbine blades from landfill and reduce CO2 emissions in the process.
UNITED STATES: Following Donald Trump's announcement that he was taking America out of the Paris climate agreement, US states, cities and companies have lined up to pledge their continued support for it, while analysts disagree on what the country's exit actually means.
For all the optimism and confidence on display in London at the WindEurope/RenewableUK offshore wind conference in June, it is worth keeping in mind that the sector is still very small.
WORLDWIDE: In recent months, subsidy-free bids have dominated headlines as wind continues to demonstrate its burgeoning competitiveness with fossil-based generation.
WORLDWIDE: Wind power's first prime minister?; David towers over Goliath, global energy figures and facts; plus Enel's Francesco Starace on decarbonisation.