Windpower Monthly: December 2016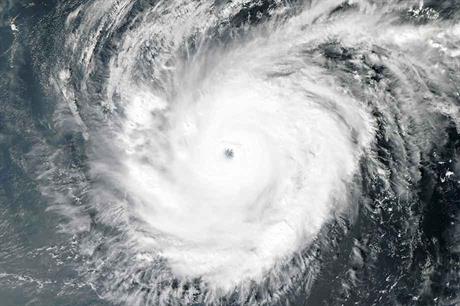 WORLDWIDE: They call them "nat cats" in the trade, shorthand for natural catastrophes, the extreme weather events that can bring energy generation and transmission to its knees.
WORLDWIDE: The industrial internet of things is the natural next step as the wind industry establishes itself on the electricity market. And while using big data to optimise wind-farm planning and operation remains important, the focus is shifting to maximising profits for generation.
WORLDWIDE: New materials and tower designs, coupled with the latest long-bladed low-wind turbines, continue to push hub and tip heights to new levels.
UK: After a long gestation period, during which time the expected cost of the project escalated, the UK government has now signed contracts for a new nuclear-power station.
UNITED STATES: Vague, if not downright contradictory, policy proposals leave the US wind-power industry unsure of the likely impact of a Donald Trump presidency on American energy generation.
UNITED STATES: Donald Trump's surprise win in the presidential election should have little immediate impact on the country's wind energy market, say industry leaders and market analysts.
DENMARK: The cost of offshore wind has been markedly pushed down for a third time in 2016, as Vattenfall wins the auction for Denmark's 600MW Kriegers Flak offshore wind project.
The US wind industry has reacted with commendable calm to the forthcoming presidency of Donald Trump.
I remember talking to people 15 years ago about how wind-industry technology was really starting to converge - on three-bladed, upwind rotors driving high-speed, doubly-fed or full variable-speed generators via three-stage gearboxes, with the occasional outlier in direct-drive or with two-bladed rotors.
WORLWIDE: New Zealand tops Fossil of the Dy gongs; environmental figures and facts; energy on the slopes; andMichael Liebreich on Donal Trump